Let Us Be
The Reason
You Smile
Today
Cosmetic Dentistry Practice Limited to Genuine Invisalign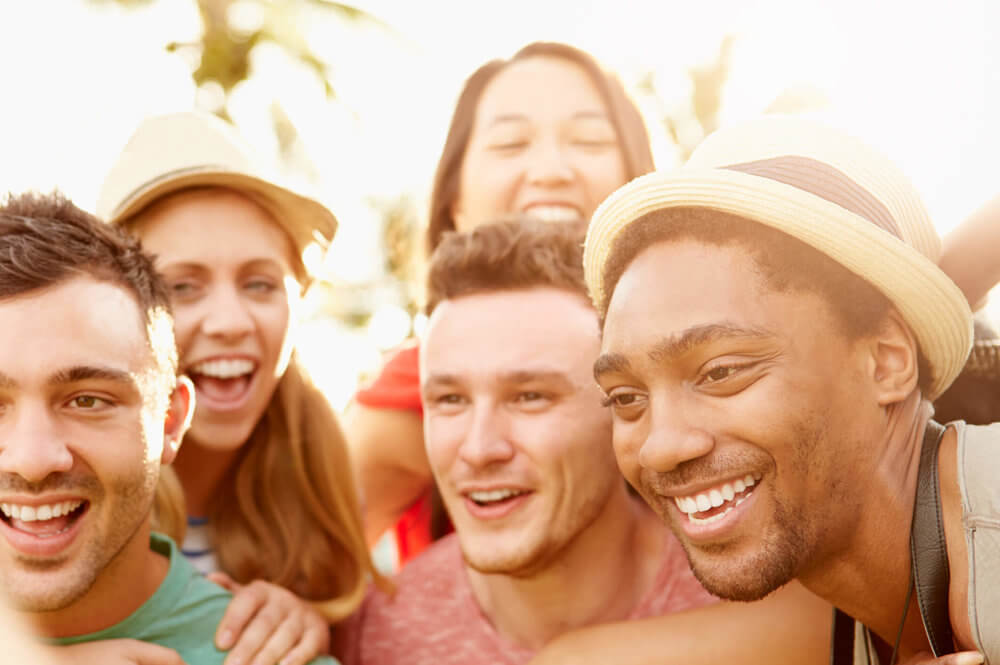 TRUST YOUR SMILE WITH THE #1 ELITE INVISALIGN
PROVIDER IN SAN LEANDRO
Your smile is the first thing others notice about you.  Now the smile you have always dreamed of having is only a few months away.  Dr. Bruce Stephenson has been serving the San Leandro community as a general dentist for over 35 years. He now concentrates his extensive experience and his practice solely on creating perfect smiles with genuine Invisalign treatment for adults and teenagers.  Dr. Stephenson treats both routine and advanced cases without extracting teeth, quickly, comfortably, affordably and virtually invisibly. He has treated hundreds of people who were told, "Invisalign won't work for you."   Beautiful smiles with genuine Invisalign is all he does!
Call now for your free consultation 510-394-2570!
OUR STATE-OF-THE-ART DENTAL OFFICE
Our state-of-the-art dental office in San Leandro is modern, clean and comfortable, so you can relax and enjoy your
Invisalign experience.
The cost of genuine Invisalign® treatment is usually less that the cost of conventional metal braces because the treatment is usually faster. Both Invisalign and metal braces can create beautiful smiles but that's where the similarity ends. Invisalign clear aligners are removable and virtually invisible, so you can keep living your life and caring for your teeth during treatment the same way you always have.
Genuine Invisalign treatment can now up to 50 percent faster than treatment with other clear aligner imitations. With Invisalign treatment you get the most advanced, most researched and most widely used clear aligner system in the world.
With regular metal braces, or any other braces that still need to put brackets on your teeth, you may experience pain, discomfort, mouth sores or injuries caused by the metal wires, tooth decay, gum problems, tooth discoloration, tooth/bracket breakage, or difficulty eating. As if that weren't enough, there are also many things you should not eat with metal braces —popcorn, chips, bagels, hard-crusted bread, pizza crust, pretzels, nuts, certain candies…plus apples, carrots, corn on the cob, and more.
With Invisalign you can eat whatever you wish! And you can brush, floss and care for your teeth and gums as you do now. No sacrifices with Invisalign - just a great smile in a few short months.
The consultation is free. Call 510-394-2570 today to see what genuine Invisalign has to offer you!
OUR 5-STAR INVISALIGN TEAM
TOP BAY AREA STAFF
Teri Martinez, RDA
REGISTERED DENTAL ASSISTANT
Teri Martinez, RDA, is an expert in her field. She has been a Registered Dental Assistant since 1999, and has concentrated her expertise to create beautiful smiles every day. She is passionate, knowledgeable, friendly and will treat you like family as she helps you create the smile of your dreams!
Bruce Stephenson, DDS
DOCTOR OF DENTAL SURGERY
Dr. Bruce Stephenson knows a great smile makes people feel confident and happy. He is passionate about providing Invisalign services to his community. After 35 years of offering an array of dental services and clear braces options to his patients, Dr. Stephenson has learned that to be the best at something you must narrow your focus to one area of expertise. Invisalign is all he does and he does more Invisalign treatment than any other dentist in the area.
Linda Piccinini, RDA
PRACTICE MANAGER
Linda Piccinini has worked with Dr. Stephenson for over 30 years. She has worked in almost every capacity in the office, starting as chairside assistant and progressing to practice manager. She is the one who will guide you through your appointments, and answering any questions you may have about the process, orthodontic treatment, dental insurance, payment options, and scheduling.
Watch this short video to see why our Invisalign
patients love us!

ORTHODONTIST SERVICES
Braces - Invisalign
Call Dr. Bruce Stephenson today to learn more about how you can improve your smile. Whether its a gap between teeth, or a crooked tooth, Dr. Stephenson can perform a free consultation and provide an estimate on the total cost on treatment. Some orthodontists will not explain the full treatment plan (phase 1 and phase 2). In these cases, the orthodontic treatment may cost twice as much as clear aligner braces.
Do you need to be an orthodontist to treat mis-aligned teeth? Dr. Stephenson has been treating patients for over 35 years and will be able to give you a clear answer on your orthodontic treatments. Most cases can be evaluated and treated by a dentist. Because of his many years of experience, Dr. Stephenson knows the most effective way to get people smiling faster than most orthodontists. In some extreme cases, Dr. Stephenson will refer patients to an orthodontist for surgical related needs.
Are you trying to decide between an orthodontist or a dentist?
Dr. Stephenson is RISK FREE - schedule your free consultation today.